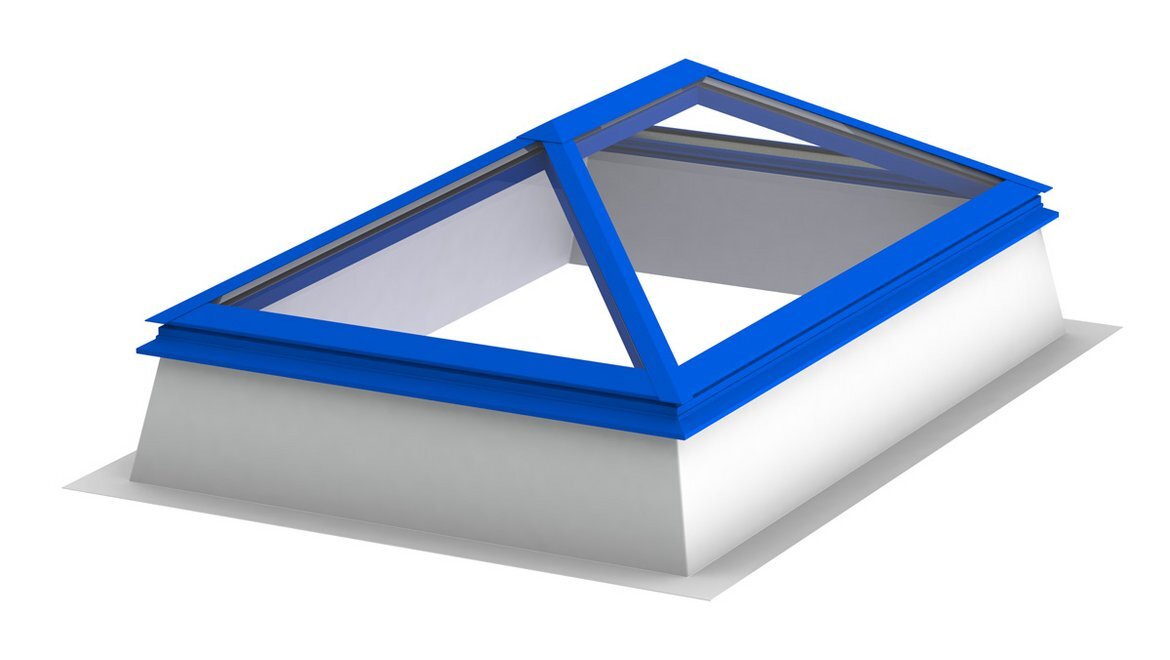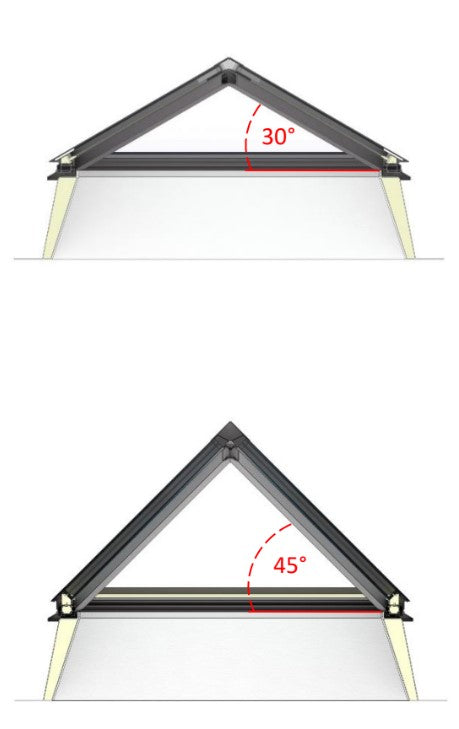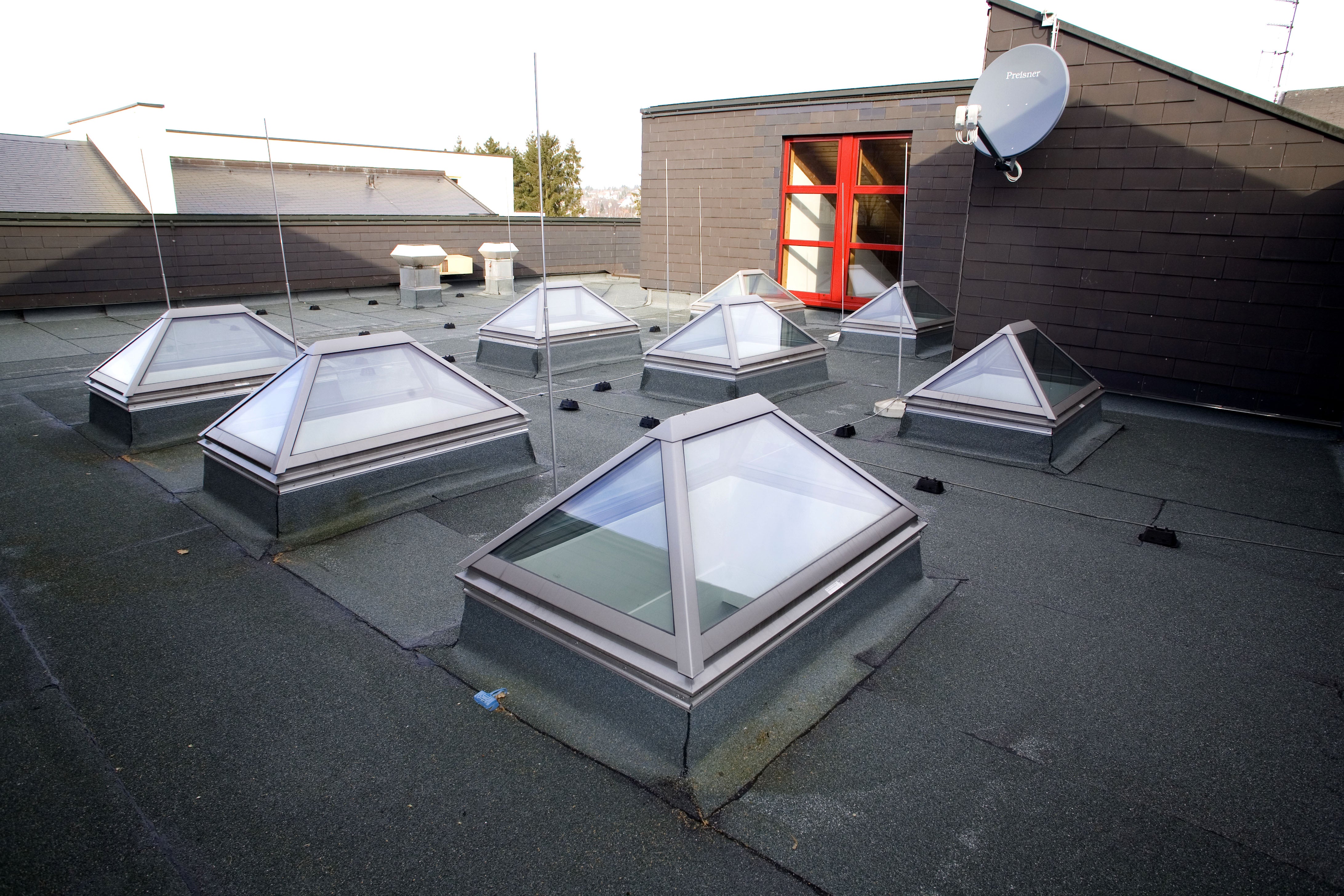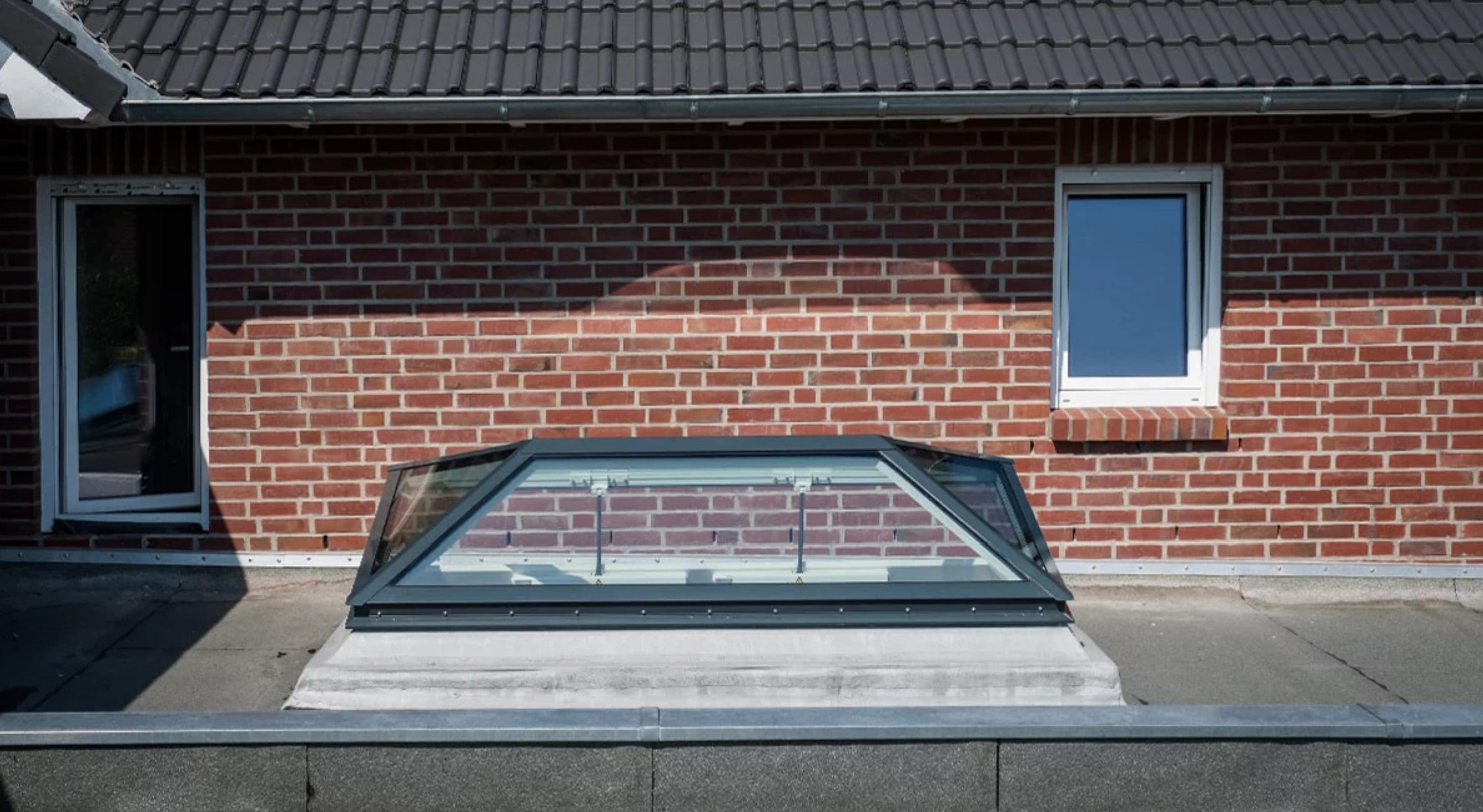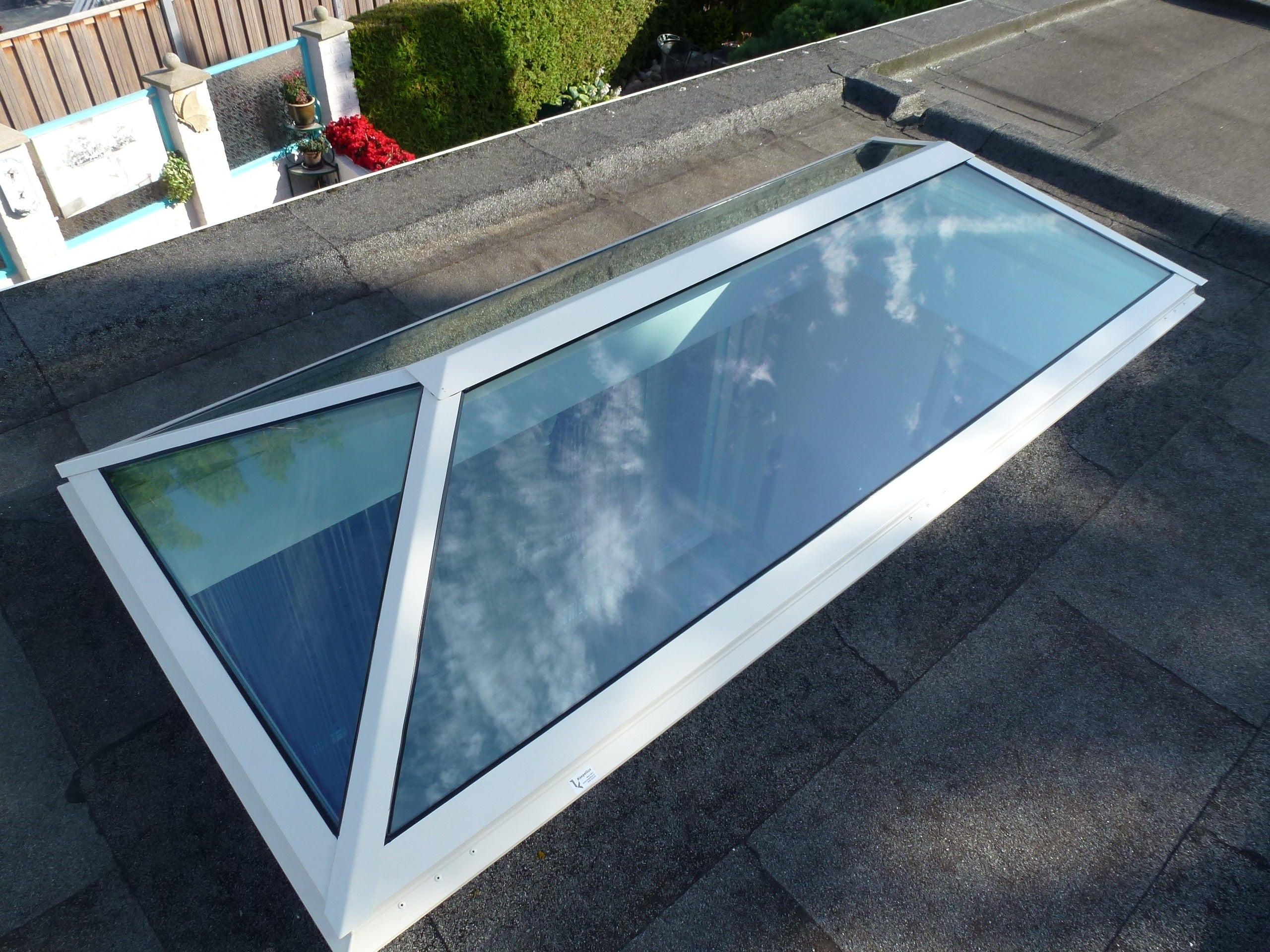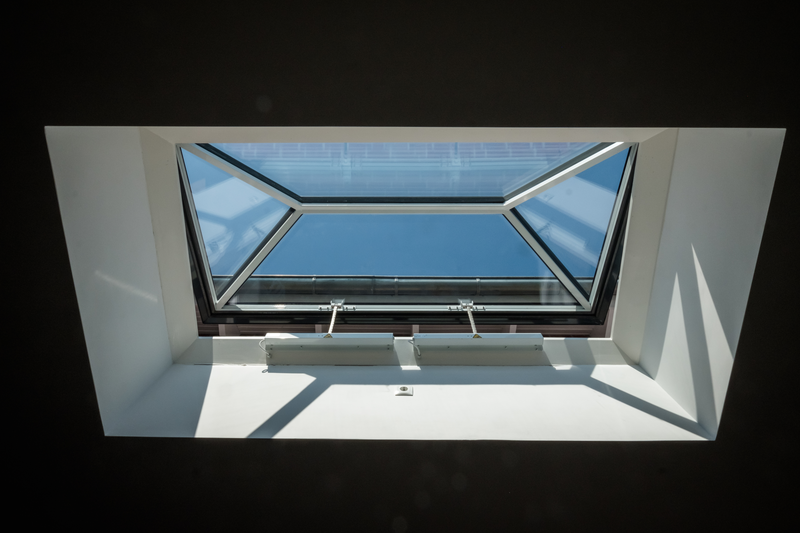 Lamilux FW Hipped Roof
---
Another addition to Lamilux's FE family of skylights, the FP pyramid offers all the advantages of a high-performance skylight in a hipped design.
• High performance daylight with numerous glazing variants
• Optimum thermal insulation due to thermal bridge-free overall construction
• Minimized risk of condensation on the inside of the glazing and the frame and rungs profiles
• Filigree look from inside and outside with elegant and narrow sprout profiles
• Smooth, clean view of the entire element without visible fittings
• Element pre-assembled on curb
• Outstanding airtightness through ball end seals: performance class 4 - tested to EN 12207
• RAL powder coating of skylight frames in color of your choice
• Life Cycle Assessment made easy: There is a comprehensive Environmental Product Declaration in accordance with DIN EN 15804, DIN EN ISO 14040, DIN EN ISO 14044 and EN ISO 14025 for the CI systems glass element FP / FW
• Manufactured for rectangular opening sizes
• Fully insulated, thermally insulated GRP curb available in curb heights 6"(150mm), 12"(300mm), 15.7"(400mm), 19.7"(500 mm)
• Numerous glazing variants available
*Size sheet for all sizes available for download at the bottom of the page.
• Uglass value: 0.11 BTU/hr.ft².°F (0.6 W/m²K) or 0.19 BTU/hr.ft².°F (1.1 W/m²K)
• Visual transmittance: Upto 0.62
• Soundproofing: 38/39 dB
• Depending on the size and glass weight, the following ventilation units are available: Handopener, Spindle opener 230 V (24 V on request) and Chain-driven push opener 230 V - also available as hidden chain push drive incl. concealed cable guide (24 V on request).
• Sun protection: Internal through safety tie bars, external through outside "deciduous tree.
• Small space ventilator, wind and rain sensor, and wireless remote control of sun protection and ventilation motor. Options for roof access with gas spring for double and triple glazing available.