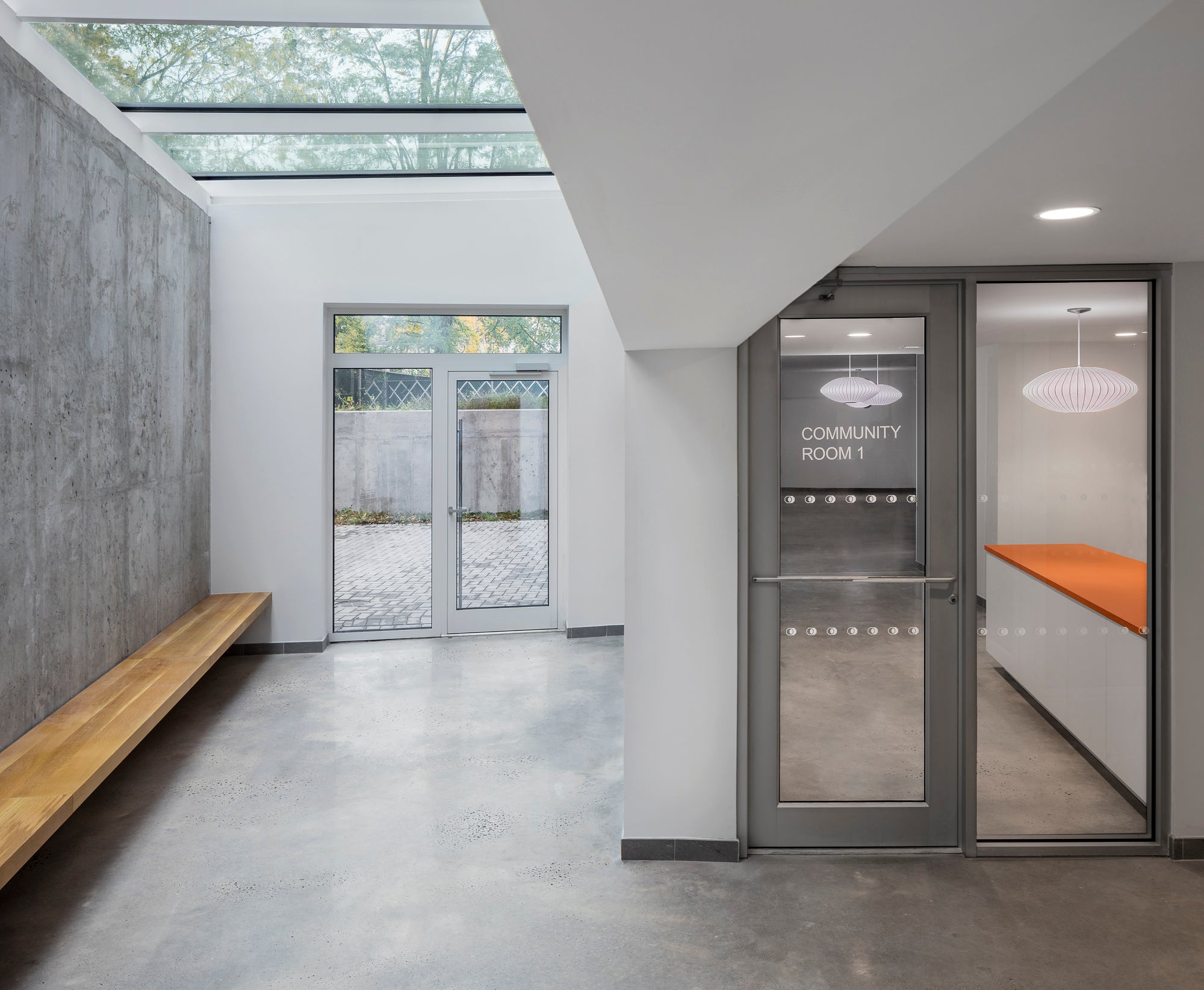 MODERN RESIDENCE
Product: Lamilux PR-60
Project type: Residential new-build
Location: Southport Island, ME
Architect: Elliott + Elliott Architecture
Contractor: Warren Construction Group
Photographer: Paul Worchol Photography, Inc
Drone photographer: Kenneth Woisard Photography

Completed in the spring of 2021, this 6,060-square-foot (563-square-metre) house is located on the bay and is composed of two distinct bars sitting atop a steep site in Southport, ME. This modern residence, designed by Elliott + Elliott Architecture, features 2 Lamilux PR-60 skylights: 1 large sloped skylight with an inclination of 5 degrees, and dimensions 11'-1" x 22'-8" (over the central staircase), as well as 1 ribbon skylight with an inclination of 5 degrees, with dimensions 2' 5" x 30' (over the living room). Both skylights have triple-layer insulated glazing with solar protection. 

"The angle of the upper bar and position of the building was sited to save mature trees and accentuate the views both into the bay and into the woods," he said. "This led to a spatial concept grounded in continuous, voluminous, light-filled spaces with varying levels of transparency based upon privacy requirements," the studio said.