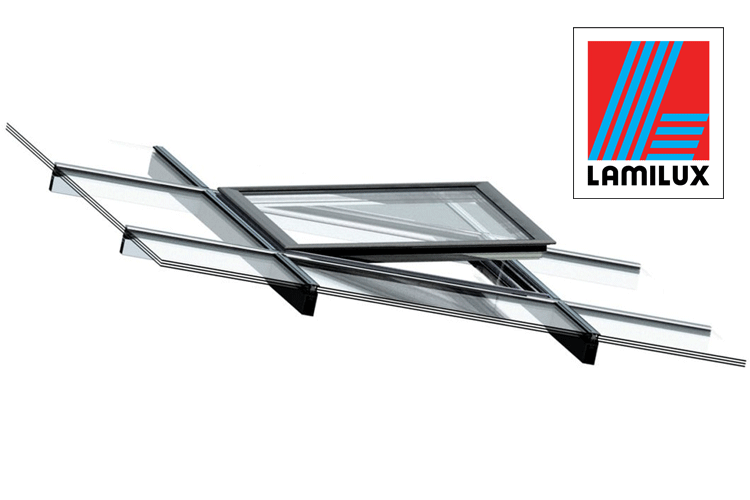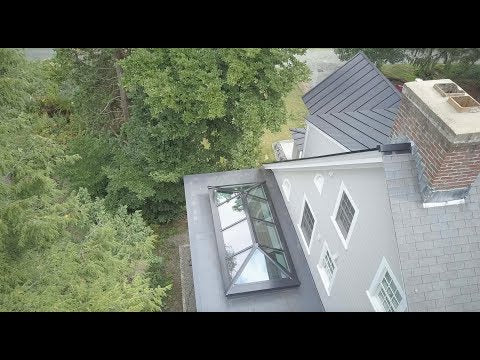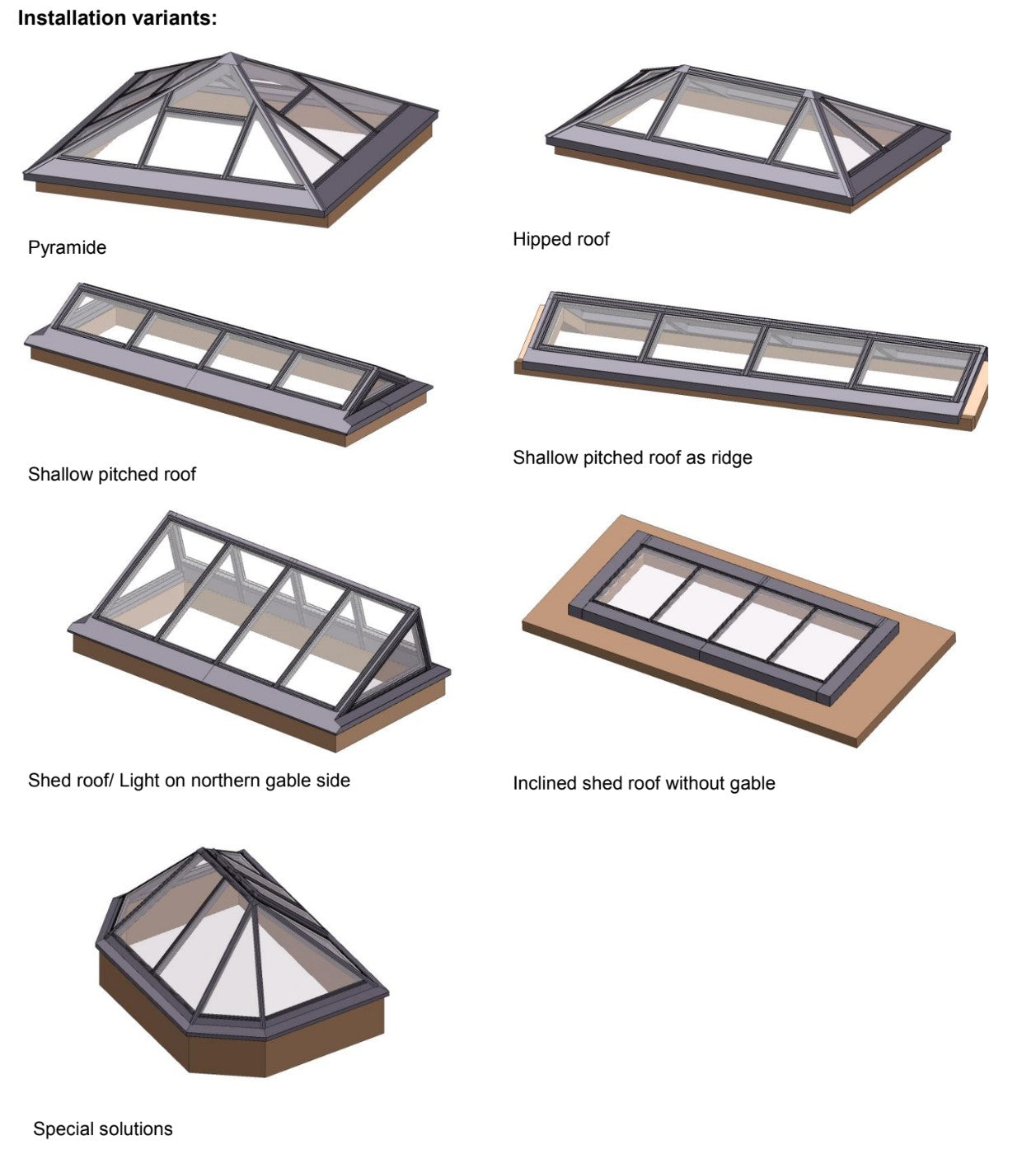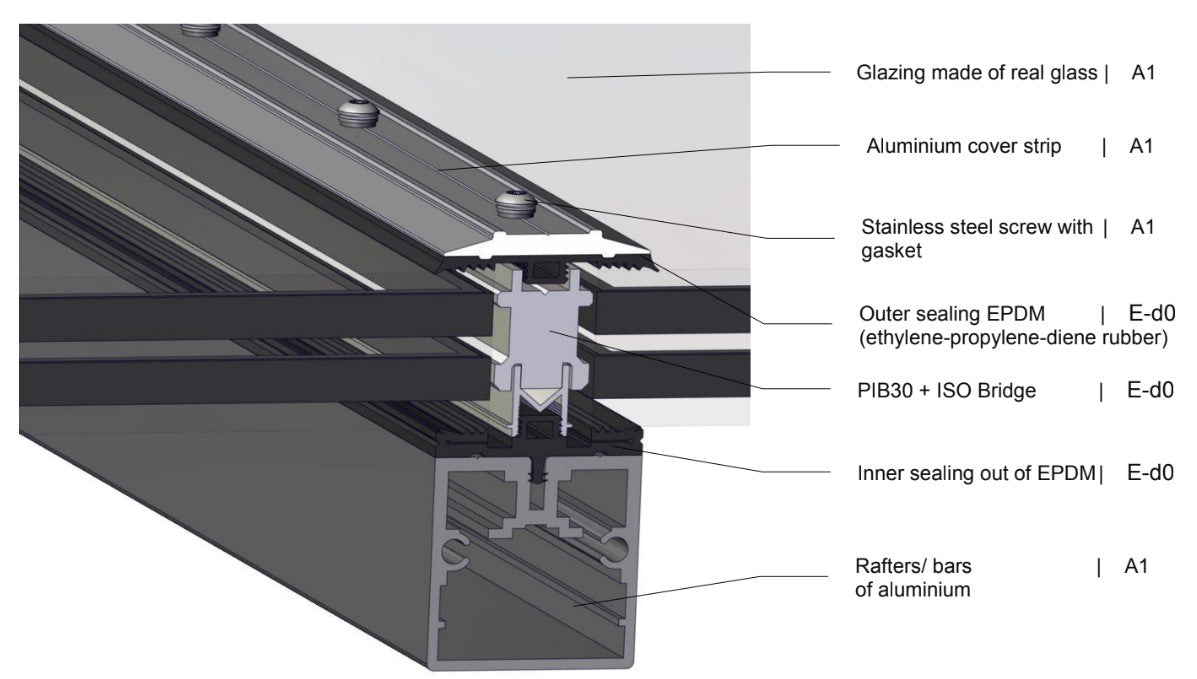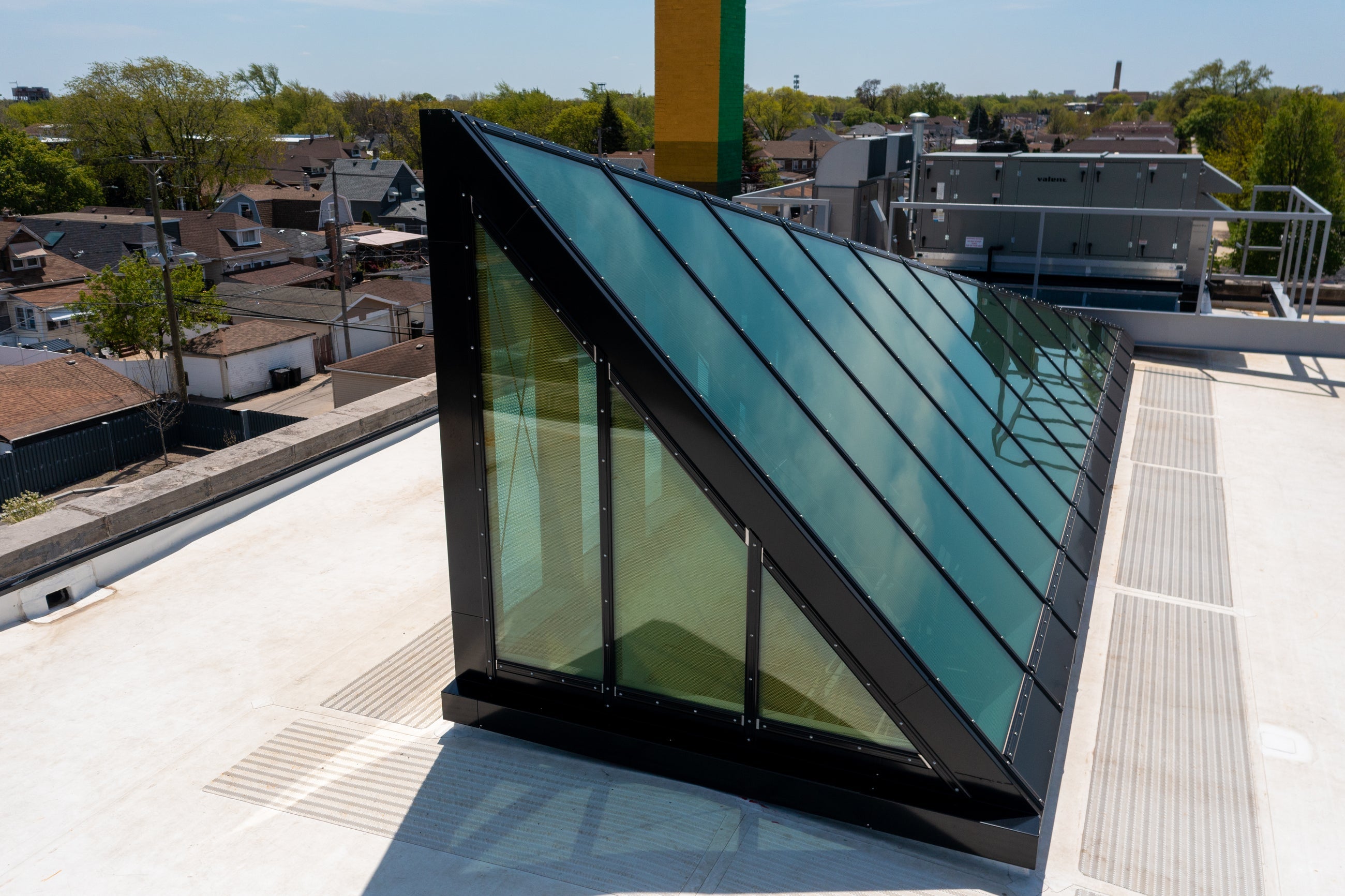 Lamilux PR-60 Glass Roof System
---
The Lamilux PR-60 Glass Roof System from LAMILUX gives you endless design potential. Structurally robust and engineered to execute flexible form with practically no design constraints between, commercial and public spaces can be efficient, comfortable and daylit.
Efficient ventilation, controlled water runoff and condensate draining are built-in to the design. 
To support with execution, detailed production drawings will be provided along with on-site support from an Authorized Installation Representative to ensure seamless transition into the roof assembly. 
See project example here.
• Extremely stable supporting structure made of rigid aluminum
• Efficient ventilation of glass
• Roof safety in line with EN 13830 (under 2° installation pitch)
• Water tightness against driving rain EN 12154 / EN 12155 / RE 1950
• Airtightness EN 12152 / EN 12153 / AE 1950 Pa
• Resistance to wind load EN 13116 / EN 12179/ 2000 Pa permissible load and 3000 Pa increased load
• Heat transfer coefficient of the jambs and transoms (Um/t) have a U-value of 0.23 to 0.13 BTU/hr.ft².°F (1.3 to 0.74 W/m².K) (depending on glazing thickness)
• Heat transfer coefficient of the jambs and transoms is the most efficient in the industry
• RAL powder coating of skylight frames in color of your choice
• Passive house certified system
• Life Cycle Assessment made easy: comprehensive Environmental Product Declaration in accordance with DIN EN 15804, DIN EN ISO 14040, DIN EN ISO 14044 and EN ISO 14025
• Practically no design constraints between 0° to 90°
• Available in double- and triple-pane as well as PHI Certified system
• Insulating glazing Ug value: 0.19 to 0.08 BTU/hr.ft².°F (1.1 to 0.5 W/m².K) with laminated safety glass
• Surface temperature factor fRsi: 0.66 to 0.83 (depending on glazing thickness)
• Comprehensive soundproofing: Soundproofing demonstrated in system test in as-installed state as per EN 10140-2 up to 46 dB
• An overlapping multi-stage sealing system, designed without direct joints and a secondary drainage in the inner sealing layer combines with a joint-free, continuous drainage plane
• EPDM secondary draining leads to defined glazing clamping system based on insulating spacer webs and elastic bedding of glass panes
• Controlled water and condensate draining